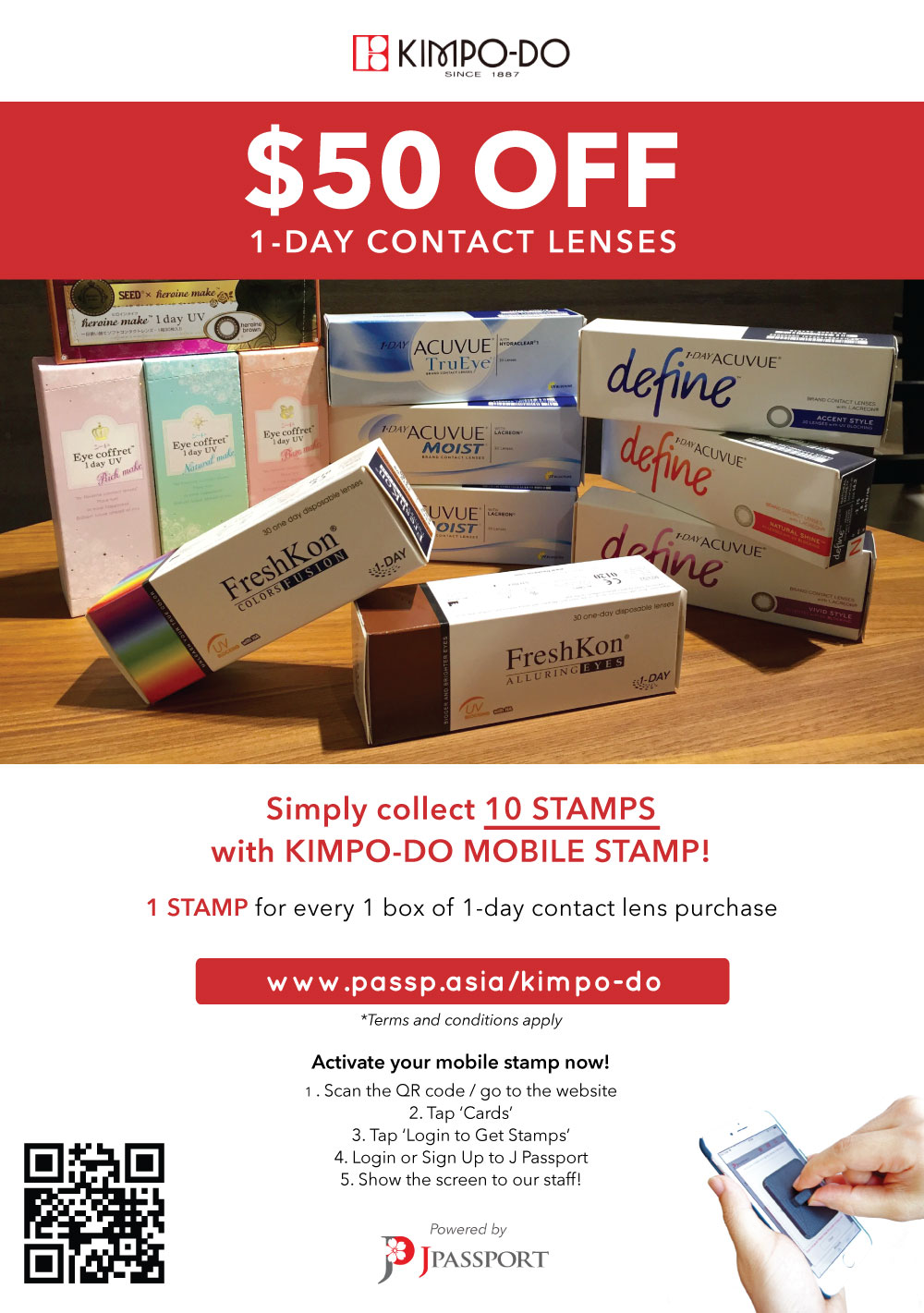 September 29, 2015
by Mr. Koichi Inokuchi
Contact lens promotion
A collaboration with JPassport, simply collect 10 stamps with KIMPO-DO mobile stamp.
You may collect a stamp for each box of 1 day disposable contact lens (30pcs) purchased. Once you have collected 10 stamps, you are entitled to $50 off on your next contact lens purchase!
Go to www.passp.asia/kimpo-do for more details!