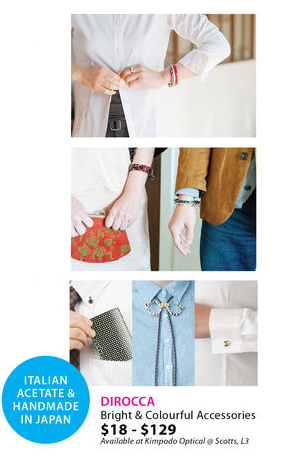 October 13, 2015
by Mr. Koichi Inokuchi
Dirocca
Dirocca is handmade in Sabae City, Japan.
It is made of an Italian material, Mazzucchelli, that has been the worldwide leader in the manufacture of celluose acetate for spectacle frames and sunglasses.
Made of pure cotton and wood pulp, it is hypoallergenic as well as eco-friendly. Play up your outfit or day with our colourful collection of Dirocca accessories!
http://kisso.co.jp/products/dirocca