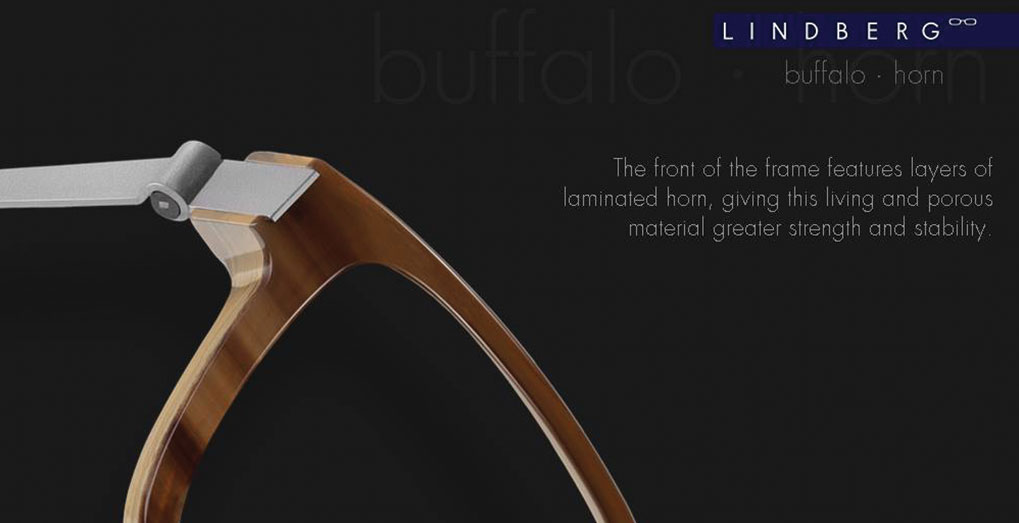 September 29, 2015
by Mr. Koichi Inokuchi
Lindberg Horn Collection
As these frames are made of the natural buffalo horn, colour and pattern can vary between the shades available. Thus each individual frame is unique and one of a kind.
To combine the horn and titanium together requires meticulous craftsmanship. Each frame is made with utmost dedication.
Lightweight and strong, built to last.